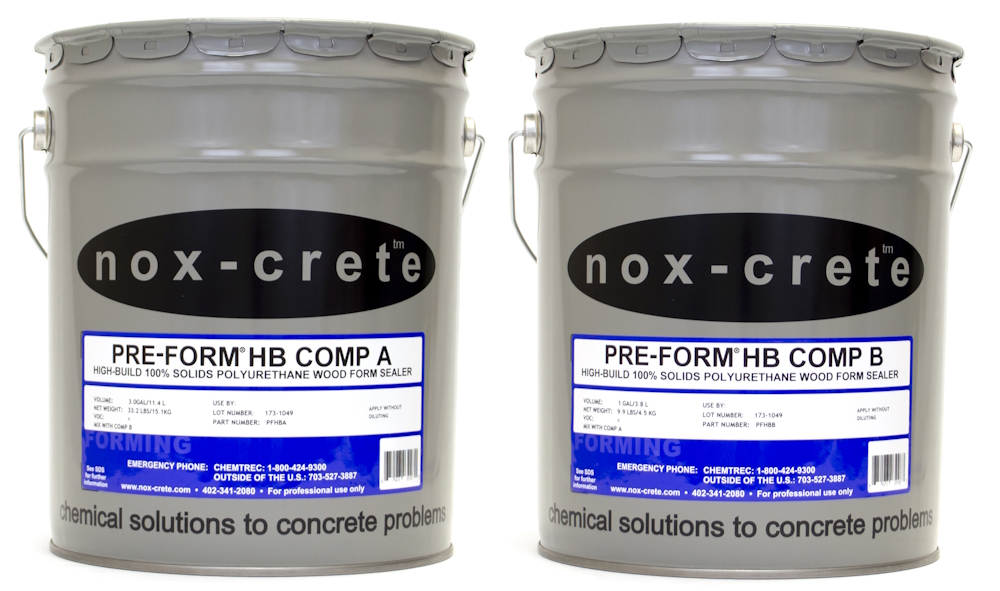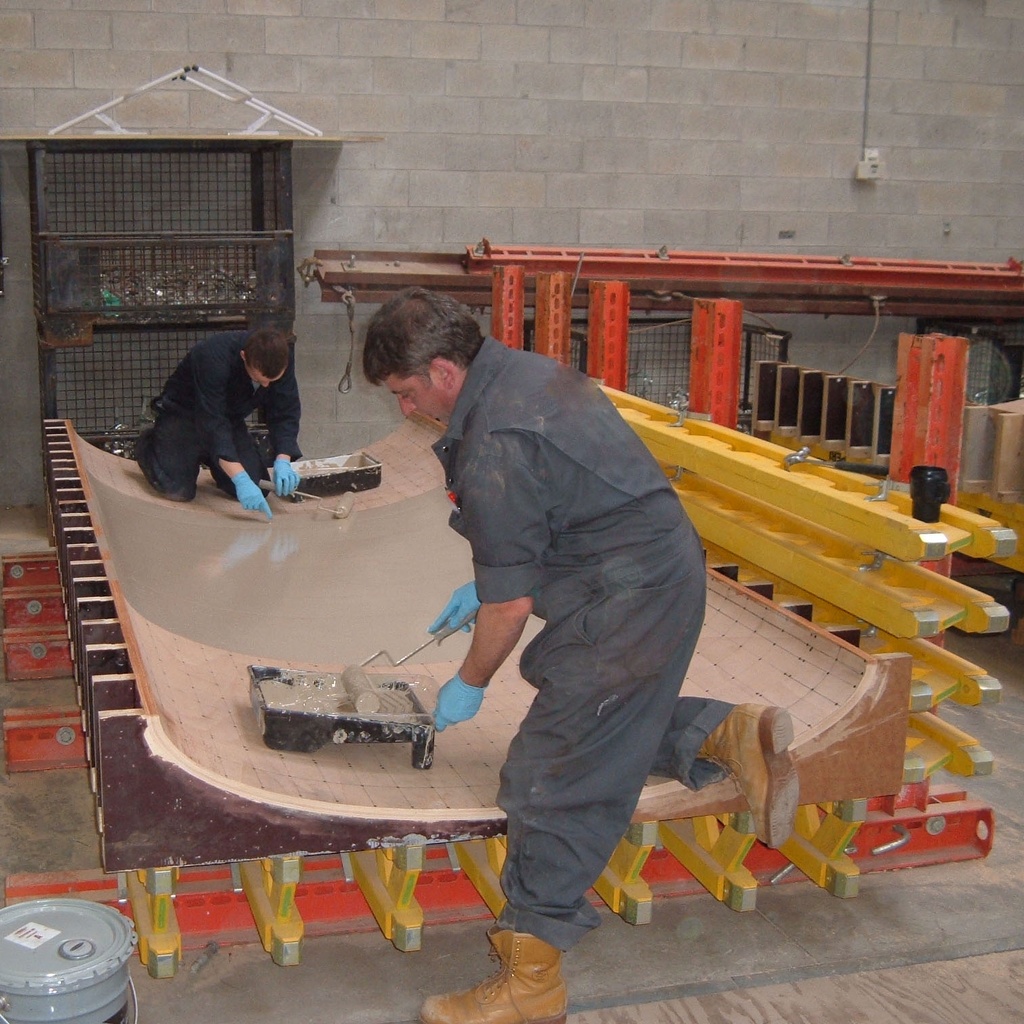 Nox-Crete Pre-Form HB (non-stock)
High build, pigmented, solvent-free polyurethane coating for wood concrete forms
Product Description
Pre-Form HB is a pigmented polyurethane wood sealer that chemically bonds with surfaces, forming a hard, durable coating. In effect, that coating improves the appearance of formed concrete surfaces and extends the life of plywood forms. The chemical bond creates uniformly smooth, planar concrete surfaces as a result of covering imperfections, rough surfaces and screw holes.
Pre-Form HB is ideal for use on plywood or other wood forms to achieve consistently smooth concrete with uniform color. Furthermore, the concrete is without grain pattern telegraphing or wood sugar related concrete retardation or dusting.
Applications
In gang plywood forming applications to create planar and monolithic concrete surfaces
On precast plywood forming tables
In precast operations in order to seal plywood fill-ins for extending steel and fiberglass forms
To resurface worn or damaged handset plywood forms
To resurface badly pitted steel forms in architectural precast applications
Advantages
Great extends plywood form life as compared to those used with clear sealers
Resurfaces pitted steel forms
Reduces form costs where design requires dense, sound, uniformly colored concrete
Reduces costs where extended panel reuse is required
Minimizes rough, porous, exceedingly dusty concrete surfaces
Reduces and often eliminates patching and sacking of formed concrete surface imperfections
Meets all federal and state VOC requirements
Allows use of lower-cost plywood and in effect reducing forms cost
Superior resistance to vibrator burns
Self-leveling and is also easily repaired
Typically tack-free in 4-6 hours

Product Coverage Calculator
Calculator Notes:
Typical application rate on bare plywood surfaces is 30-50 sf / gal. (0.75-1.25 sm / L).
Where a smooth, glossy form surface is desired or where concrete surface appearance is critical, a second coat should be applied.
1 Unit = 6.3 gal kit
Results:
1 unit covers 800 ft² @ 1
Need: 1.3 units
Total Cost: $50.72 (2 units)
Cost/ft²: $0.05