We will be closed Monday August 2nd for Civic Holiday
Enjoy the long weekend!
Shortages: Please note many items are in short supply, especially concrete stamps, rubber form liners and integral colours. Delays possible for many other items due to supply chain disruptions. Pricing is also volatile - expect increases on anything made with steel. Please plan your projects accordingly.
We will confirm availability via email after you submit a request for quotation.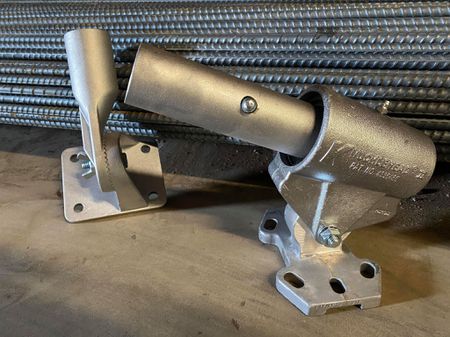 Walking tools consists of three main components, the float, extension poles and adapters to connect them all together.   
Vieira offers a wide variety of brackets, knuckles, gliders and adapters for Kraft and Marshalltown bull floats, fresnos and other walking tools.