Shortages: Please note many items are in short supply, especially concrete stamps, rubber form liners and integral colours. Delays possible for many other items due to supply chain disruptions. Pricing is also volatile - expect increases on anything made with steel. Please plan your projects accordingly.
We will confirm availability via email after you submit a request for quotation.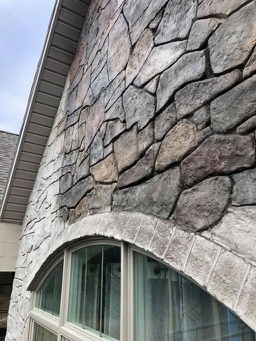 These concrete stamps are designed for thick mixes that can be carved into art like boulders, trees and other forms with deep grout lines. Most of these tools are too aggressive for normal stamped concrete but they offer unique designs that can be altered to your customers satisfaction.